What is MEAL DPro Starter?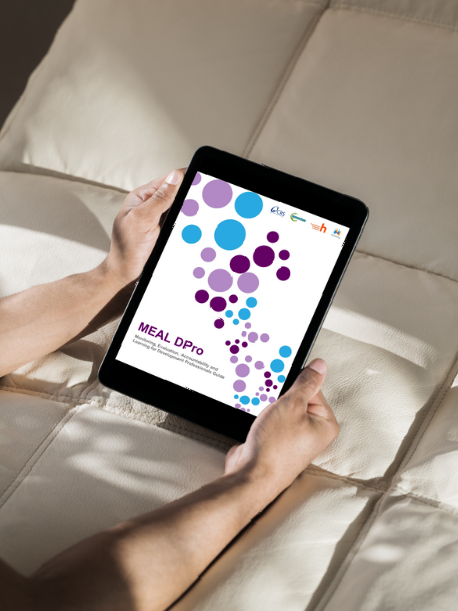 The MEAL DPro Starter is a collection of tools that can support teams as they learn and employ MEAL in projects. Each page of this site uses video, text and tool downloads to help project staff better understand MEAL. Designed for and by development and humanitarian relief professionals, the site provides users access to resources they can use right away to improve their projects – the concepts and tools are easy to access, easy to use, easy to apply, and easy to adapt.
By simplifying the Guide to the MEAL DPro and focusing on the most important tools and processes, we've made understanding MEAL easier for everyone.
Here are some of the ways we have made MEAL DPro Starter easy to use:
Mobile-first design lets users access content from any device.
Performance support resources that include videos, templates, and "how to's."
Creative Commons License makes our content accessible and shareable to whoever needs it.
And, did we mention that it is free to anyone working in our sector?
We are committed to reducing barriers to high quality, affordable and appropriate capacity building tools in our sector so that anyone can gain the skills needed to be a change-maker. This site is based on the existing experience of the Project DPro, the PMD Pro Starter and the FMD Pro Starter. With 30,000+ development and relief professionals certified in 170+ countries, the success of these learning opportunities sends a strong message about the power and potential of professional development in our sector.

Users are free to copy/redistribute and adapt/transform
for non-commercial purposes.

© 2022 All rights reserved.